Accessories/ Multi Plugs
6-16A Triangle Universal Multi Plug
Material: Polycarbonate
Colour: White/Orange
---
Packs available in 2, 3, 5, 10, 20 & 30
Minimum buy – Pack of 2
For bulk orders :
Boxes available in 8, 16 & 24
1 Box contains – 10 pieces
Minimum buy – Box of 8 (80 Pieces)
Maximum buy – Box of 24 (240 Pieces)
Maximum Quantity buy – 10 units (Per Pack/box)
For orders of more than 2400 pieces, click here: Bulk Orders

For order related queries, click here: FAQ

Duravolt 6-16A Triangle Universal Multi Plug
DURAVOLT ELECTRICAL ACCESSORIES
The brand Duravolt has its presence in key electrical categories, offering a "one stop shop" for trade and retail accessories. We follow a simple Philosophy to "Provide Customers with Smart, Safe and Durable Electrical products and to become a pioneer when it comes to progress with quality, innovative design and ideas."
With a head office in Zirakpur and Branch offices in Punjab, Duravolt has an impressive portfolio of over 100 product lines and are continually evolving product ranges, aligned to market trends.
So, whether you're looking for the best in Bulb Holders, top of the range extension leads, stylish socket covers or dimmer switches, Duravolt is the brand that you can trust to deliver on quality production and performance.
Duravolt products are conceived, designed and manufactured in house to meet high standard of quality safety, performance and perfection. Our motto is "SMART.SAFE. DURABLE".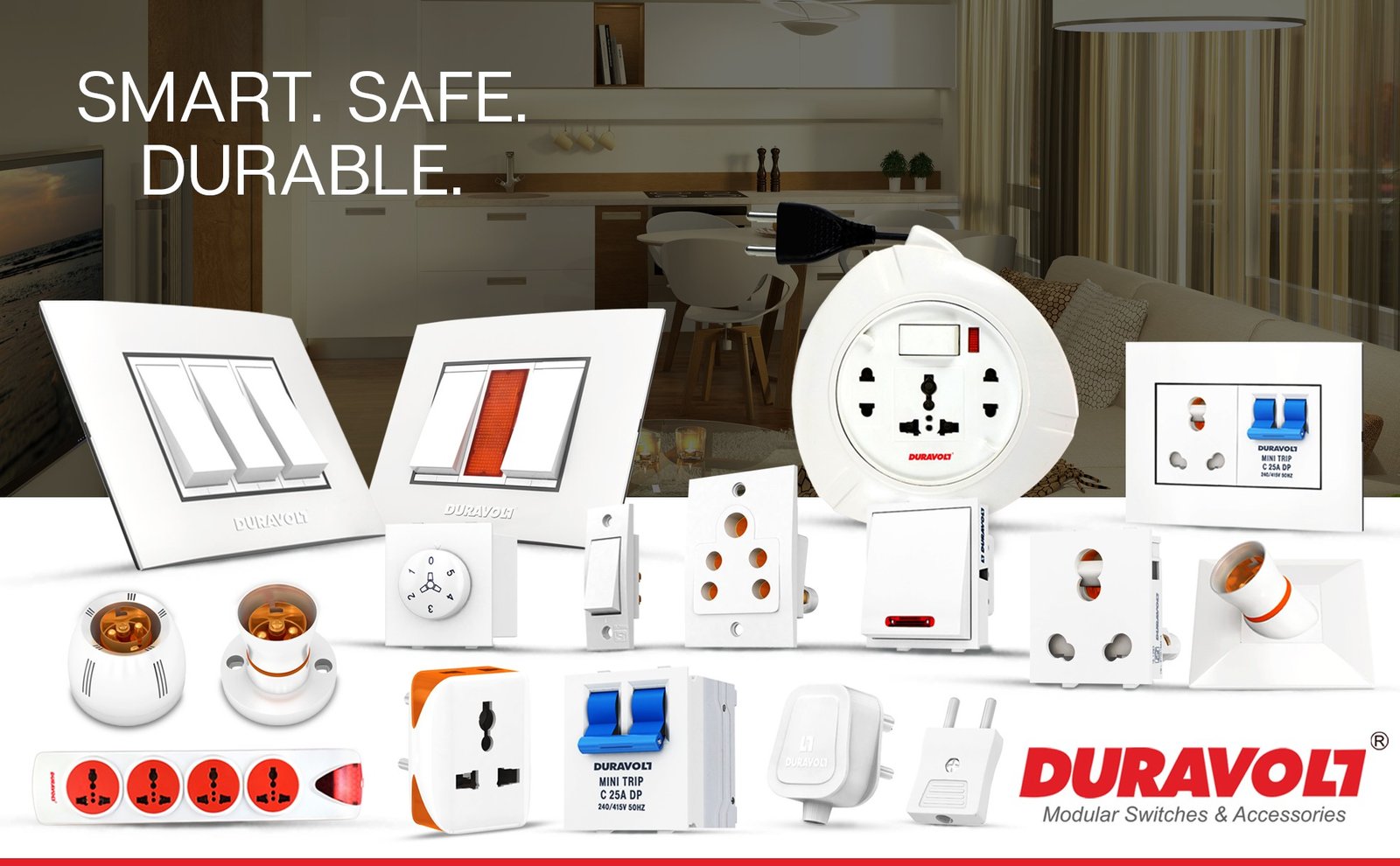 About this item
Current Rating 6/16 Amperes
Voltage Rating 240 Volts
No. of Pins 3
ISI MARKED NO
Aesthetic Look: Heavy Quality Multi Plugs from Duravolt, Robust and Elegant design With Stylish Finish & aesthetic look, solves the purpose. Durable, High Quality Multi Plugs
Material: High Grade Polycarbonate/ABSwith Heavy Brass Parts
6/16 Ampere Current Rating ,220-240 Volts, 1500-Watt; Not compatible for any rating beyond 16A.
Conversion Plug is used to convert socket of 6A to 16A. This will help to used 16A big size plug tops of various heavy appliances like refrigerator, mixer grinder, iron and many more
Generally, we can see 6A regular socket in home. So, this adapter helps you to insert big size of 16A Plug point appliances in the same electrical board.
Colour- White/Orange/Combination
Quality: 100% Safe with durable and long-lasting quality & attractive smooth finish surface
PORTABLE- 3Pin Conversion Multi-Plug is your perfect travel companion; it is a handy product that can be carried anywhere with ease.
Multipurpose Use: Usage of Multi Plugs is endless be it residential or commercial areas such as restaurants, hotels, warehouses, hospitals, automotive repair shops, schools, industry, mechanical garages, colleges, electronic shops, malls, buildings, storehouse, mechanical shops etc. Used for connecting home appliances. Environment Friendly, Made in India
Discover complete solutions for all your Modular Switches and Electrical Accessories needs with Duravolt products. From switch frame plates, switches, extension boards, Multiplugs, Plug Tops and many more products.
Our Products are Durable & Elegant… The subtle colour tone with durability that blends with every modern home or workplace. Our World class Products will mesmerise those who love to flaunt their style.
Current Rating :- 6/16 Amperes
Voltage Rating: – 220-240 Volts
High Grade Polycarbonate material
Heavy Brass Parts
3 Pin Multi Plug
Quality: 100% Safe with durable and long-lasting quality & attractive smooth finish surface
Colour- White/Orange